Today is a lazy day. I woke up, ate some Animal Crackers, took a bath, ate some ice cream, then got back in my pajamas. The weather looked nice outside but there was still a definite chill in breeze. Perfect day to be lazy...
I'm not grumpy, my tootsies were just cold. Look who made an appearance!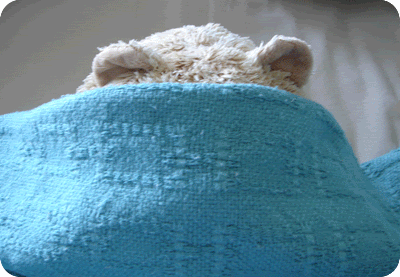 In the mood to play peek-a-boo! It's a lazy Sunday all right!